The Maritime Diversity, Equity & Inclusion Lab 2022 is a unique innovation challenge to identify scalable, digital solutions to enhance diversity and inclusion in the maritime industry.
Run in partnership between Hafnia, RightShip, Wilhelmsen, Thome Group, Rio Tinto and Anglo American, the lab is an open innovation, crowdsourcing competition where we seek ideas from anyone and everyone who has an interest in the maritime sector both onshore and offshore.
Teams and individuals will be able to submit their ideas and concepts online and the shortlisted candidates will be invited to participate in the innovation lab itself. During the lab, we will provide you with the tools and expertise to develop your ideas and then present them to a panel of judges. The judges will then select the winning idea and we will create a proof of concept which can be tested in partnership with one or all of the partners.
The Maritime DEI Lab virtual innovation sprint and judging
After receiving over 80 entries and subjecting seven teams to an intense 72-hour lab we are pleased to announce this year's winner!
Kudos must go to ALL the teams who participated and represented more than 20 organisations. This year was especially challenging since we encouraged teams to work across organizational boundaries from the beginning. Easier said than done since some of the teams had time zone differences of 15 hours and, by having more seafarer entries, the teams needed to deal with connectivity and bandwidth restrictions.
Judgement was down to a panel of dragons comprising of senior leaders from the partner companies Hafnia, Anglo American, RightShip, Thome Group, Wilhelmsen and Rio Tinto. Using a combination of a points system as well as old fashioned debate they agreed on having two winners! SeaBuddy, a joint entry from RightShip and Seapeak, envisages a platform to allow individuals to connect with one another – this can be for comfort, it can be for mentoring, it can even be to show students, at first hand, what a career in maritime might look like. The platform idea extended to Colibri Maritime X; this concept, created by a team from Wilhelmsen and Thome Group, whilst potentially challenging to implement could be a game changer. Watch this space to find out more!
Over the coming weeks we will be working with the winners to create a roadmap for validating their concept, developing a POC and seeking to prove (or not) their hypothesis. Now the work really starts!
From Shanker Pillai, Head of Innovation at Hafnia:
Today marks the final day of the 2022 Maritime DEI Lab. What is unique is that we are using innovation AND collaboration to drive tangible outcomes on complex topics such as DEI. We received a vast number of submissions from all over the world, from those onshore and at sea. Thank you to everyone who participated and thanks to our partners without whom this program wouldn't have been a reality. Now the rubber hits the road as we bring the ideas to life and, hopefully, really make a difference!
This year we received more than 80 entries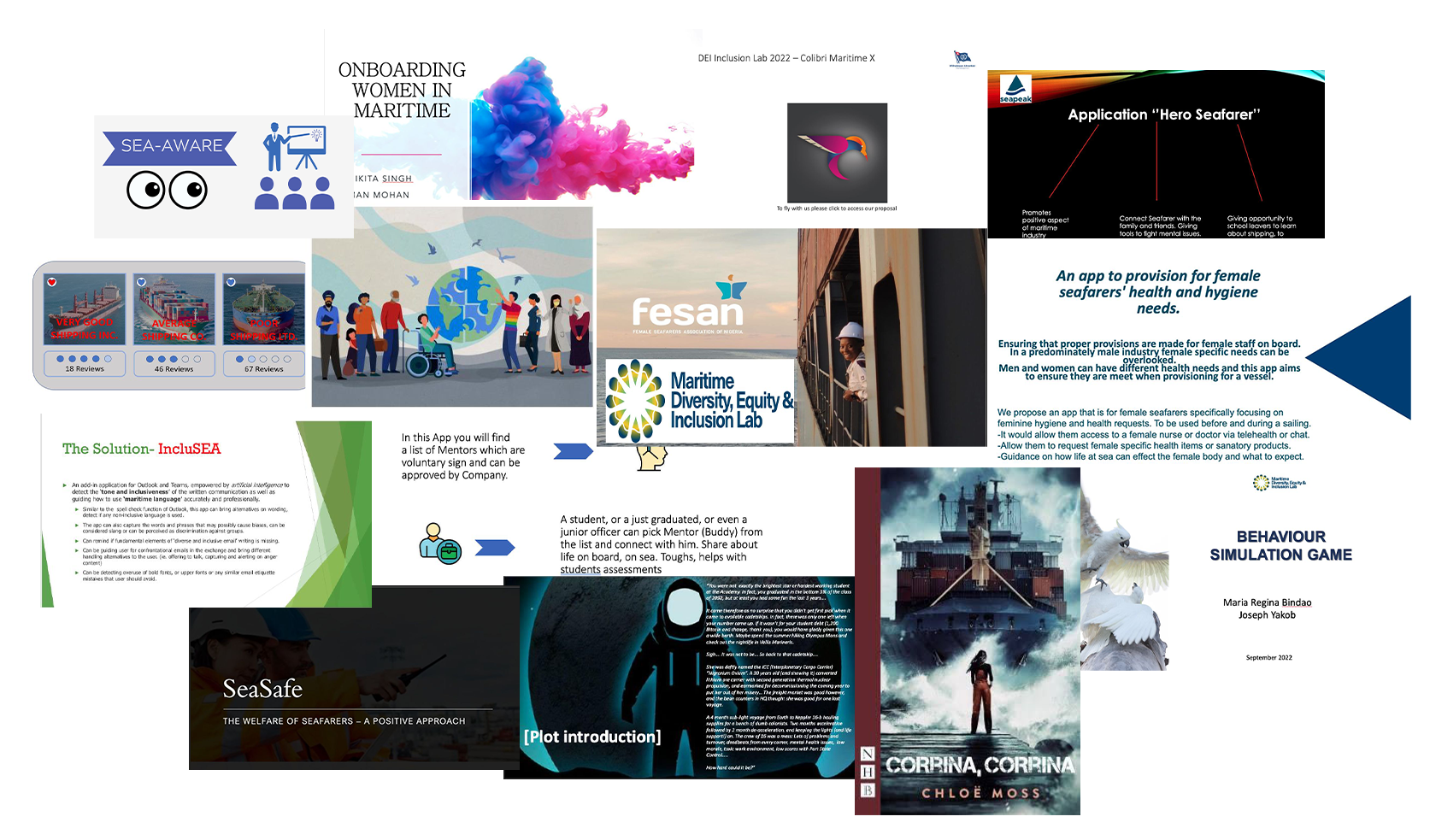 Previous competitions: Women in Maritime Lab 2020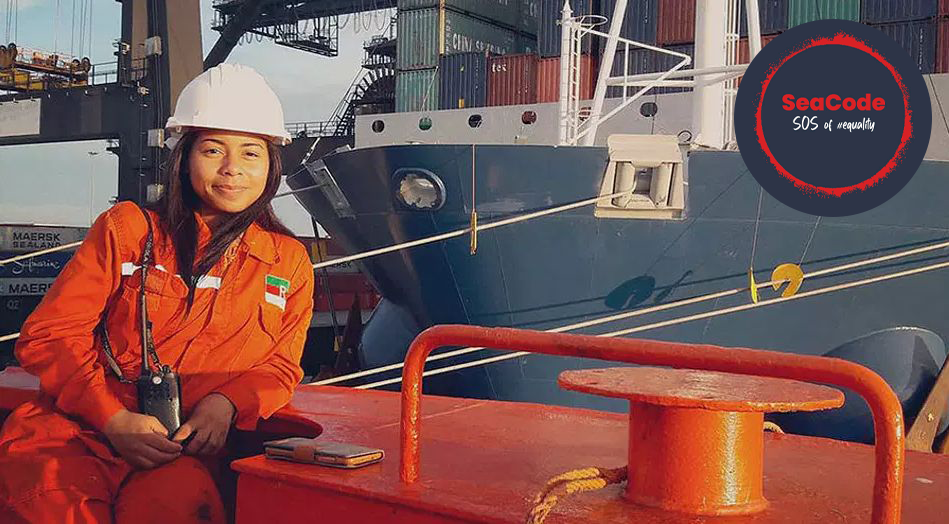 The first Women in Maritime Lab was run in 2020 and attracted 70 applicants from more than 15 countries.
The winning idea was called SeaCode which aimed to provide a resource for seafarers to support them if they had suffered harassment, abuse or assault whilst at sea.
It also aimed to provide data which can then be used to provide the impetus to drive change in the sector.
The case for change
The challenge is still acute since according to the latest DSG survey:
The data from this year's Annual Review shows that there is a significant lack of ethnic and female representation at senior levels of the sector – issues that need to be addressed as a matter of urgency.

58% of respondents said that their employer has a D&I policy compared to 14% who did not. 28% did not know if their employer had a policy – a lost opportunity to demonstrate commitment to DEI for those firms who have a policy but are not communicating the fact.

Responses show that there is an appetite for more training and awareness on DEI issues. Organisations have an opportunity to accelerate their programmes by involving all their workforce in fostering inclusive environments.

100% of C suite participants were white

Only 14% of departmental heads are women

Only 57% of individuals from Asian backgrounds reported that they could raise discrimination concerns internally

Existing employees and new recruits care about DEI issues and companies can gain a competitive advantage by showing that they are inclusive employers. The industry is competing against other industries for the same people, so it is essential that the sector remains relevant to potential new entrants by positioning itself as providing meaningful, inclusive and fulfilling career destinations.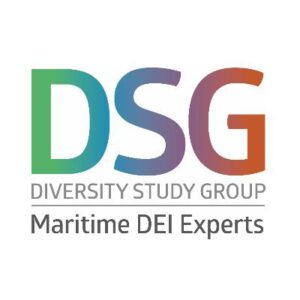 To find out more visit the DSG website at www.diversitystudygroup.com
Focus areas for the program
Gender equality

Generational diversity

Ethnicity

Psychological safety

Mental health & wellbeing
We encourage all participants to think widely and creatively. Three examples are provided below to help you get started with your thinking. Whatever challenge or problem statement you choose, please ensure that you describe it in detail in your application.
How might we create the conditions which allow individuals of all ethnicities to develop and thrive in the maritime sector?

How might we position shipping and maritime as the sector of choice for school leavers and graduates from all backgrounds?

How can we improve the way that mental health provision is delivered on board?
Who can participate
We encourage anyone who works in the maritime industry to participate, regardless of company or gender! We also welcome ideas from current university students aspiring for a career in the maritime industry.
You can submit your ideas in a PowerPoint format not exceeding 5 MB, including the below points:
The problem statement you are addressing

Your solution

Why you think it's unique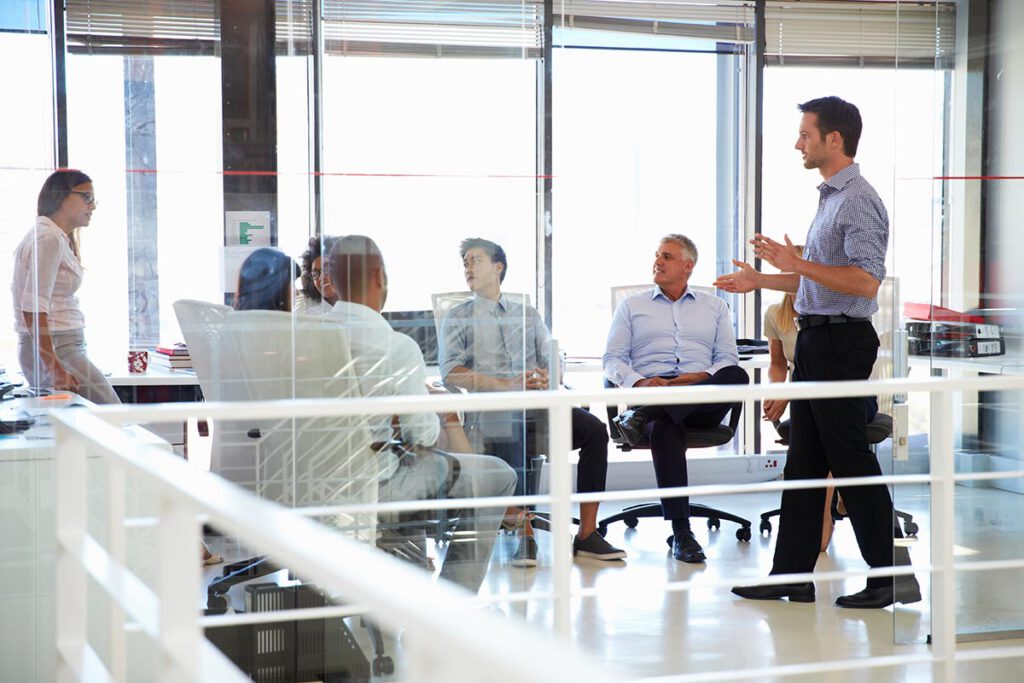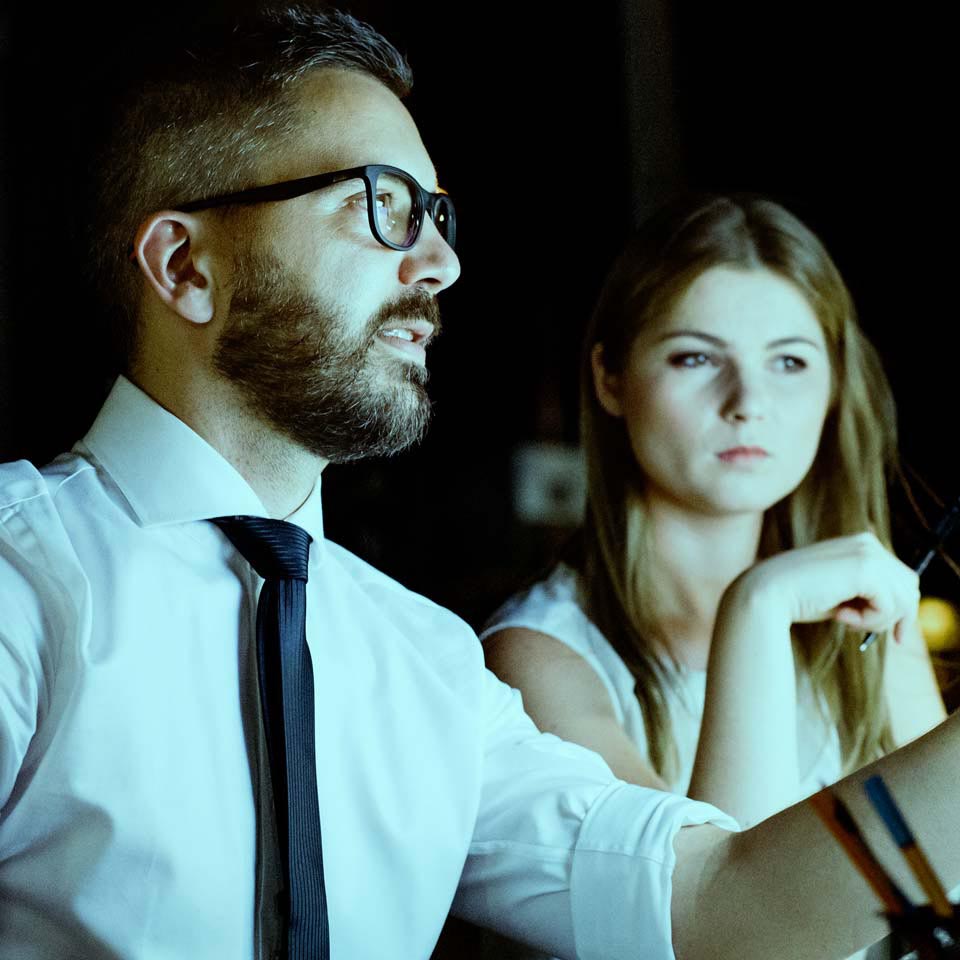 What we are looking for from you?
While COVID-19 and the situation in Ukraine have disrupted industries across the world, they have also provided opportunities for new ideas and businesses to emerge.
Digital ways of working and remote teams have become the norm. As you are thinking about the problem statements here, it may be helpful to keep the current situation in mind and consider whether they may present new opportunities. We also see a lot of potential for ideas that harness technology/digitalisation (websites, apps, etc.), as they are easily scalable across companies and geographies.
Here are a few more pointers:
You can pick one or more of the above problem statements. Please submit a separate idea for each

You and your team can submit as many ideas as you want

You don't need any technology expertise – we will provide that for you if your idea is selected for the proof of concept stage

If your team is selected for the innovation sprint, we will work with you to further refine and prototype your ideas.

In our experience, we have seen that diverse groups with varying levels of seniority often perform best in ideation exercises like this. Think about that while forming your team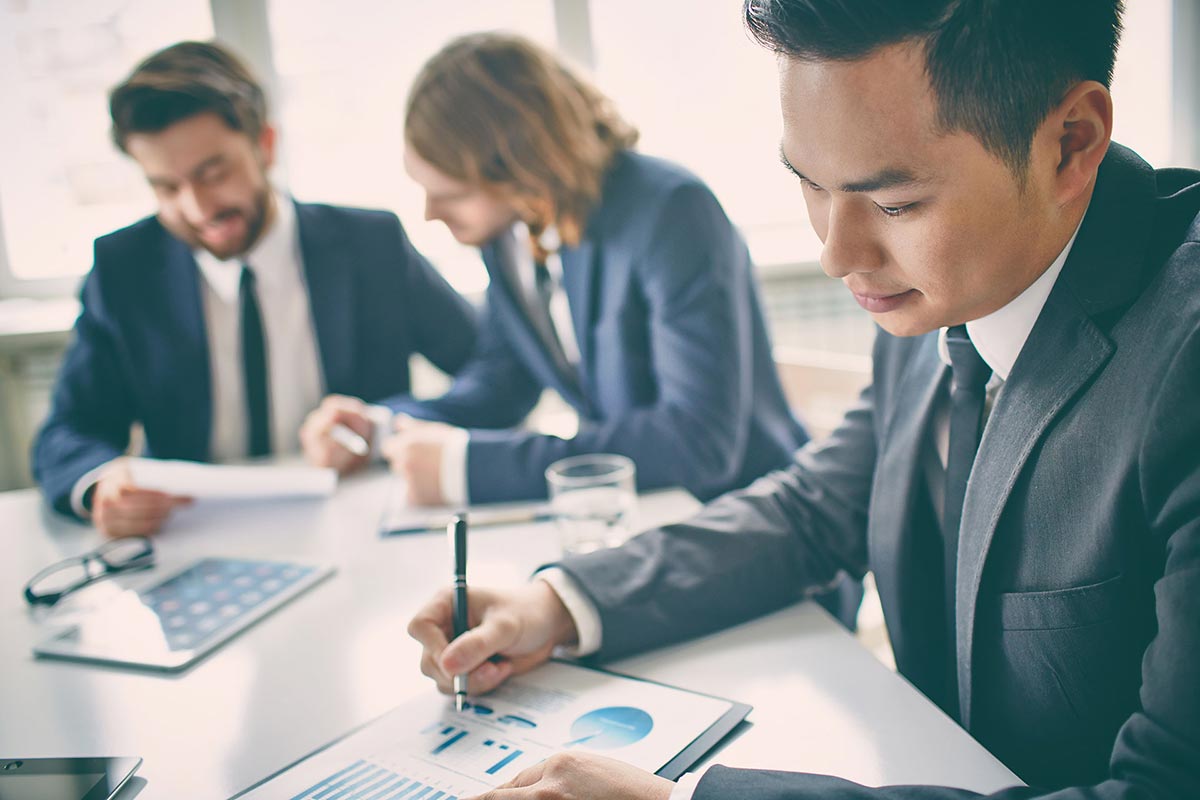 Our commitment
While we recognise that many of the challenges faced vary across companies and geographies, we also noticed certain key issues, which are industry-wide and which need to be addressed immediately. Our objective is to look for innovative ideas, which can be implemented and scaled globally across our organizations.
To facilitate this process, Hafnia, RightShip, Wilhelmsen, Thome Group, Rio Tinto and Anglo American have formed a working group that will fund the winning ideas generated by this program to turn them into workable prototypes. These prototypes will then be tested in our individual companies. The winning team will be given a chance to be part of the working group and the proof of concept process.
Contact Us
Richard Holdsworth

Founding Partner | V-Box

Shanker Pillai

Innovation Lead | Hafnia